Cooking up something good…
Hi there all you coffee lovers.
It's all happening! Two rooms behind our cosy café are under construction at the moment…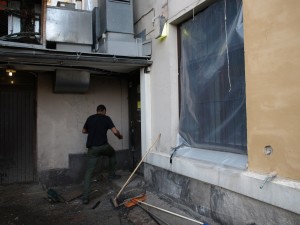 In here we are excited to start up our new coffee roasting machine. The roaster has finally been delivered from the far side of the World, and when we're done renovating, we'll turn on the beast and start burning some beans!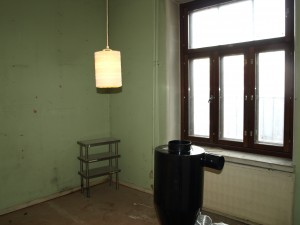 Above you see a glimpse of the roaster and the rustique state of the back room. Stay tuned – we'll keep you updated on the work that we're doing. Soon the roasting process begins and Turku City Centre will be scented with our strive for a splendid cup of joe.
The café is still running as usually, while our new coffee lab is coming up.
So, welcome to Latte Café!