A Few Words About Latte
WELCOME TO LATTE! An independent and extraordinarily cosy coffee shop located in the heart of Turku! Latte is an experience and a state of mind.
We brew warm Bossa and jazz vibes with the finest blends of aromatic coffees available. We also bake our own cakes and have a dedicated bakery for it. We do catering for weddings, parties etc.
We prepare our foods and deserts from the best ingredients for you to enjoy! You can also order and enjoy them at your home or office!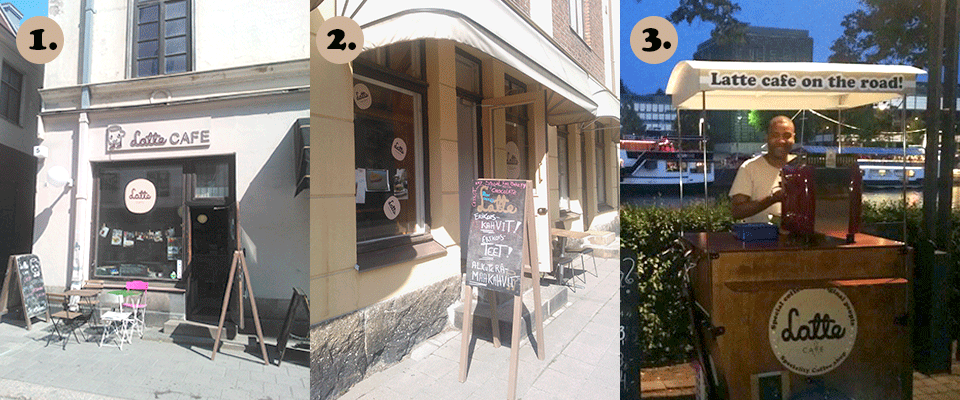 1. LATTE CAFE – The Coffee concept
2. LATTE GOURMAND – The Food concept[/title_box]

Delicious food journey around the world with gourmet for the gourmands!
Lovely bakery and a lunch place, where passion is the keyword.
Eerikinkatu 37, 20100, Turku Finland

Tel:+358  449 756 699
OPEN: Mon – Fri: 10–17
During events, also open in weekends. Check events calendar for more info!

Check out Latte Gormands Facebook page for special opening times and events.
3. LATTE ON THE ROAD – The leisure concept
Our unique mobile coffeeshop rolling around the city area during summer in Turku
Good chance to spot us during sunny days near theater bridge.
Contact form
Events
Latte Facebook
Gourmand Facebook